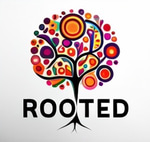 A Personal Journey to Healing and Growth
The Transformative Power of Plant Medicine
Discovering the Limitations of Prescription Drugs for PTSD
When treating mental health disorders like PTSD, many people turn to prescription medications for relief. While these drugs can provide temporary relief, they often have many adverse side effects and aren't sustainable long-term healing solutions.
As a US veteran who has struggled with anxiety and depression for years, I can attest to the limitations of prescription drugs. My symptoms persisted and even worsened over time despite taking a cocktail of medications. I knew I needed to find alternative therapies to manage my mental health more effectively.
That's when I discovered the power of plant medicine. These ancient practices have been used for centuries to guide individuals through their psychological and physical ailments, and they have been transformative for me. By incorporating a more holistic approach to my healing, I have cultivated a deeper connection to myself and my community, developed a more compassionate and empathetic coaching style, and ultimately transformed my life.
Embracing Alternative Therapies for a Holistic Approach to Healing
Through my journey, I've become passionate about sharing the benefits of alternative therapies with others. By incorporating practices like plant medicine into their daily lives, individuals can experience a wide range of benefits, from reduced anxiety and depression to increased emotional resilience and spiritual growth.
If you're interested in learning more about plant medicine and how it can help you on your journey to healing and growth, I encourage you to reach out and explore the many options available. With the right approach and guidance, you can experience the transformative power of these ancient practices and create a more fulfilling, joyful life. Plant medicine has been a transformative experience for me on both a personal and professional level. As a US Veteran suffering from post-traumatic stress disorder (PTSD), I had struggled with anxiety and depression for years. Despite my initial hesitations, I eventually turned to alternative therapies to enhance my mental, emotional, physical, and spiritual growth - and it was life-changing. I firmly believe in the power of these ancient practices, which are grounded in the power of plants to guide us through our psychological and physical ailments.
Growing up, my single mother instilled specific life lessons that shaped my character and career, from the importance of hard work and discipline to the pitfalls of drugs and credit. However, these lessons were tested as I navigated the streets of South Florida in the 90s and eventually joined the military. Despite my best efforts to follow my mother's teachings, I struggled with several of these tenets throughout my life, including talking to strangers, ruining my credit, getting pregnant, and doing drugs.
Sharing My Experience and Knowledge to Help Others Transform Their Lives
While it may seem counterintuitive to my upbringing, I cannot stress enough how critical plant medicine has been to my growth and healing. Prescription drugs helped me alleviate some of the symptoms of my PTSD but ultimately did more harm than good. I was taking a cocktail of antidepressants, steroids, and inhalers to manage my condition, which only exacerbated the physical and emotional toll of the disorder.
I found a sustainable solution through plant medicine that has helped me manage my anxiety and depression on my own terms. These alternative therapies have transformed my life - from cultivating a deeper connection to myself and my community to developing a more compassionate and empathetic approach to coaching. Everyone can benefit from these powerful practices, and I am eager to share my experience and knowledge with others.
Alternative therapies are not for everyone, but in my experience, they have been invaluable in my journey to heal and grow. I am now on a mission to help others on their path to transformation and offer a holistic approach to coaching that incorporates the power of plant medicine.