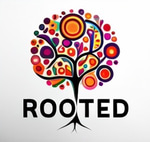 DISCOVER THE POWER OF
PSILOCYBIN RETREATS
Experience the transformative power of nature at our sacred plant medicine retreat. Delve into the wisdom of ancient traditions and embark on a journey of self-discovery.
Immerse yourself in the captivating beauty of the Canadian Rockies' lush mountains and forge deep connections with like-minded souls. Join us for an unforgettable retreat to reconnect you with the natural world and ignite your spirit.
Prepare to be amazed beyond words! I discovered that what I truly needed surpassed my wants and expectations. Jocelyn and Shay are the extraordinary team behind it all. With their heartfelt passion and remarkable talents, they bring something special to create a transformative retreat. No matter my doubts and fears that consumed me, rest assured - the answers I sought were already within. This retreat is unlocked that truth and brought healing to me. What an incredible plant medicine journey for what I genuinely needed and desired. - Elizabeth Gershman
Subscribe to our newsletter to always be the first to hear about recent news and retreats.