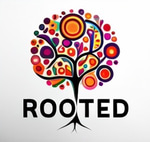 PSILOCYBIN SHAMANIC JOURNEYS
We aid you in restoring your wellness into harmonious balance by utilizing an unprecedented blend of ancient wisdom, sacred ceremony, shamanic healing, and energy healing. Our "Whole Being" approach fosters a spiritual-to-physical integration process.
Find purpose and balance through this powerful lunar experience with shamanic energy and magical mushrooms in the Canadian Rockies. You'll have plenty of room for nature walks and relaxing.
ABOUT
Our bodies hold truth, wisdom, and infinite potential. Our unique multi-dimensional blueprint carries our purpose and keys to growth and healing. Our work is to uncover this wisdom and decode our purpose for our highest good. This retreat will help us reconnect with the sacredness of our humanness and the brilliance of our potential by learning to honor the parts of ourselves that were hidden away. We are unlocking our ability to embrace the complexity of our being and creating a new beginning. In addition, we will journey to a newfound sense of inspiration and access our innermost wisdom.
During our Rooted Shamanic Mushroom Journeys, we will spend time in deep self-reflection to meet ourselves again. With respect and reverence for the healing power of nature, we will be guided in ceremonies with sacred forest medicine to awaken.  Teachings, insights, and revelations will come from forest medicines and your own higher wisdom.  We will utilize a signature series of embodiment practices to enhance this process, including breathwork, meditation, movement, earth wisdom teachings, and post-retreat integration circles. 

Together we will create a dynamic container where we can enter a harmonious relationship with ourselves, humanity, and the earth.
INTEGRATION
Our commitment to integration sets our journeys apart from the rest. Our journeys are for those ready to awaken – to remember, not for the individual looking for a psychedelic trip. With that being said, the importance of having an expert facilitator to support you in integrating your journey is crucial. You are then able to discover and receive extended-lasting benefits.

Join us to explore the following themes for this all-inclusive retreat:
1 Cacao ceremony

2 Mushroom ceremonies

Learn to navigate and expand your consciousness

Connect to your body to build resiliency

Learn to navigate your body's internal landscape and refine your capacity to listen

Ignite your wisdom and make your reservoir of creative "juice" and inspiration

Practice reciprocity with nature and nourish life with creative beauty

Discover the intelligence of your energy anatomy

Connect to the power of the elements and learn to harness and harmonize with the energies of life

Integration tools and resources

Vegetarian meals
We offer a profoundly transformative and safely held 3-day sacred mushroom retreat program in the beautiful mountains of the Canadian Rockies. This retreat is set in a beautiful location immersed with nature an hour from the Calgary airport.
BENEFITS
Access mental, emotional, psychic, and spiritual arenas

Deeply connect with your inner self and others by opening your heart

Connect to your inner spirit and wisdom

Open the gateway to your fresh ideas and creativity

Give your body an energy boost

Enhanced mental clarity

Strengthen your body's natural healing ability

Balance and clear your energy centers
WHAT TO BRING
Comfortable, light colour clothes

Your journal and pen

Something sacred that has a special meaning for offering at the beginning of the ceremony

An open heart and mind

Favorite blanket, scarf, or instrument

Sleep masks
***Private retreats are available upon request.